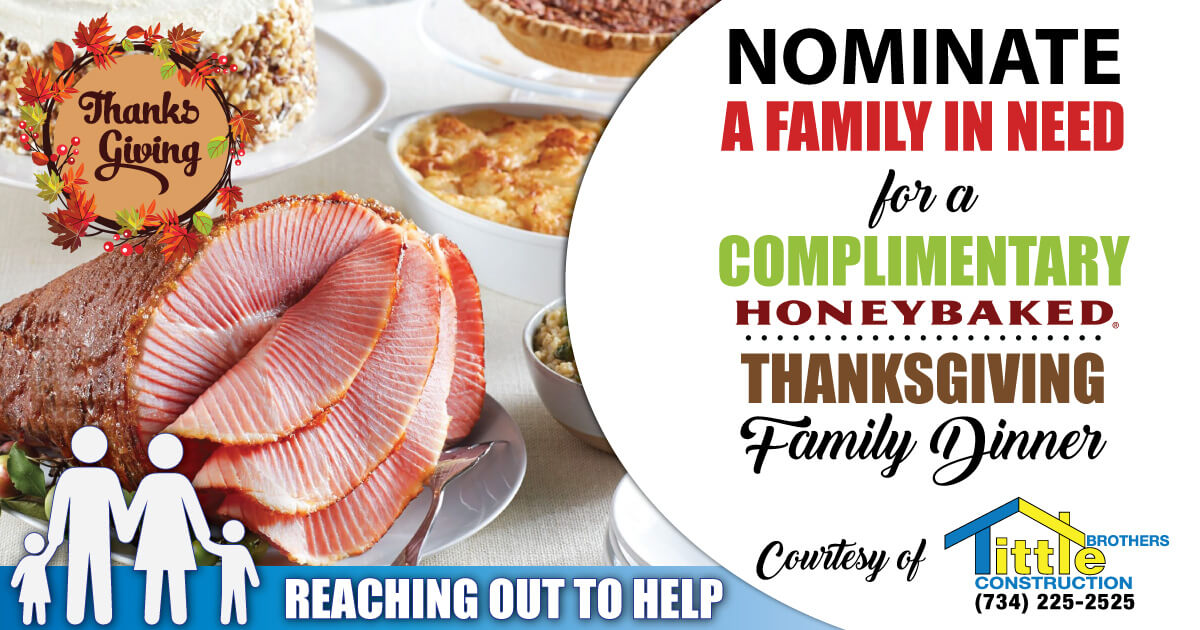 Thanksgiving Dinner For Someone in Need
For most of us, life is a blessing – a time for rejoicing and celebrating that for which we are grateful alongside family and friends. Sadly, many Metro Detroit families struggle year round, and life has become stressful rather than a blessing.
Tittle Brothers Construction, Michigan's leading roofing contractor, wishes to help families in crisis for this Thanksgiving. We're giving away a select number of Honey Baked Ham Thanksgiving Dinners to those families in need. Unfortunately we cannot help everyone but we will do our best to help the ones we can.
Feel free to nominate a family, co-worker, friend or fellow member of the community in need by using the form below. Our staff will review all nominations and select a portion of them to enjoy a complimentary Honey Baked Ham Thanksgiving Dinner complimentary of Tittle Brothers Construction.
Each dinner will include Honey Baked Ham, 3 Side Dishes and Dessert.
DEADLINE TO SUBMIT IS NOVEMBER 20th 2020 5:00 PM ET
Please Press "Recommend Us". It Takes 3 Seconds. Thank You!