Energy Efficient Replacement Windows
If high energy costs are affecting your home budget, one of the most effective ways to lower your monthly bills is by replacing your draft old windows with energy efficient replacement windows from Tittle Brothers Construction.
The potential monthly savings is more than you might imagine. The U.S. Department of Energy (DOE) has conducted studies that show that 30% or more of a home's energy (heated air in winter, cooled air in summer) is lost through poorly insulated and inefficient doors and windows. That's like throwing away almost one-third of the money you spend to heat and cool your home!
Our replacement windows are specifically designed to provide maximum energy efficiency through a wide range of Michigan weather and temperatures. Each replacement window installed by Tittle Brothers Construction can be counted on to be:
Energy Saving – Each of our windows features insulated double- or triple-pane glass, an insulated frame and special weather stripping materials that combine to significantly reduce heat transfer.
Custom Fit – We measure precisely and manufacture your windows to fit your home. No "off the shelf" or "one size fits all" shortcuts!
Maintenance Free – Our windows never need to be scraped and painted to retain their beauty and style.
Durable – Each window we install is factory-built with advanced materials that are stronger and more durable than any stock window, providing years of reliable service.
Easy to Use – Enjoy tilt-in convenience and easy operation in all of our window styles.
Beautiful – Our replacement window frames are available in a wide variety of colors and finishes to match the look of your home, contributing to enhance the "curb appeal."
Tittle Brothers Construction| We are the experts in replacement windows that can help you stay safer and warmer while reducing your home energy bills when we install energy-efficient replacement windows in your home.
Call for Your Free Windows Estimate
Call Tittle Brothers Construction (734) 225-2525 today for a free in-home estimate on replacement windows. Metro Detroit homeowners can count on to reduce energy costs.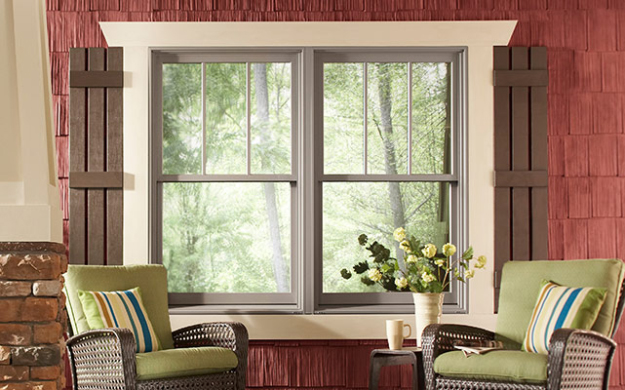 Energy Efficient Windows
Tittle Brothers Construction is the trustworthy expert in replacement windows Birmingham and Southgate residents rely on to help solve this money-wasting problem.
We offer a wide choice of replacement windows Southgate residents enjoy for their ease of operation and energy efficiency. Plus our replacement windows add great beauty and value to any home.
Tittle Brothers Construction installs only top quality windows from brand name manufacturers like Renewal by Plygem, Andersen, Pella Windows, and Polaris Windows. These windows are all among the highest rated for quality and dependability. And each of these windows has been engineered for thermal efficiency, helping to reduce heat loss and lower your monthly utility bills.