Qualified And Experienced Contractor
Making your home more beautiful and comfortable is a specialty of Tittle Brothers Construction. Our expert craftspeople can repair, renovate and improve your home exterior with a wide variety of services, from new siding to new roof. Many years successful experience and thousands of renovations are proof of the value we bring to every project.
Maintaining and improving your home is essential to help maintain its value. Even more important, our home improvements will create a home that is safer, more secure and more pleasant for you and your family. Many of our remodeling and renovation projects also help to save you money by making your home more energy efficient, which helps to reduce your monthly heating and cooling costs.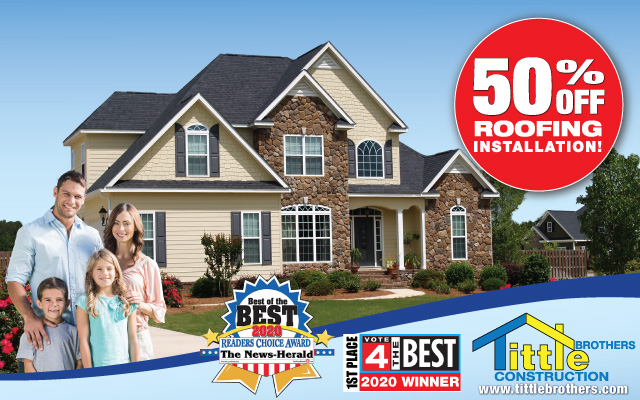 Michigan's Leading Home Improvement Company
No other Metro Detroit or Southeast Michigan contractor offers such home improvement services, delivered with a high level of professionalism and customer service. Our goal from start to finish is to make your home improvement experience enjoyable and stress-free. It starts with a free in-home consultation to discuss the dreams you have for your home, continues with a written estimate and schedule, award-winning design services and a commitment to using only top quality materials and products in your home.
As a result, a home improvement project from Tittle Brothers Construction is a rewarding experience that delivers lasting beauty, comfort and value. That's why, for new roofing, siding, windows, bathrooms, insulation, decks. Michigan homeowners trust Tittle Brothers Construction.
Among the home improvements homeowners call on Tittle Brothers Construction to perform are:
Call for Your Free Home Improvement Estimate
Call Tittle Brothers Construction (734) 225-2525 today for a free in-home estimate on remodeling, home improvement, and additions.