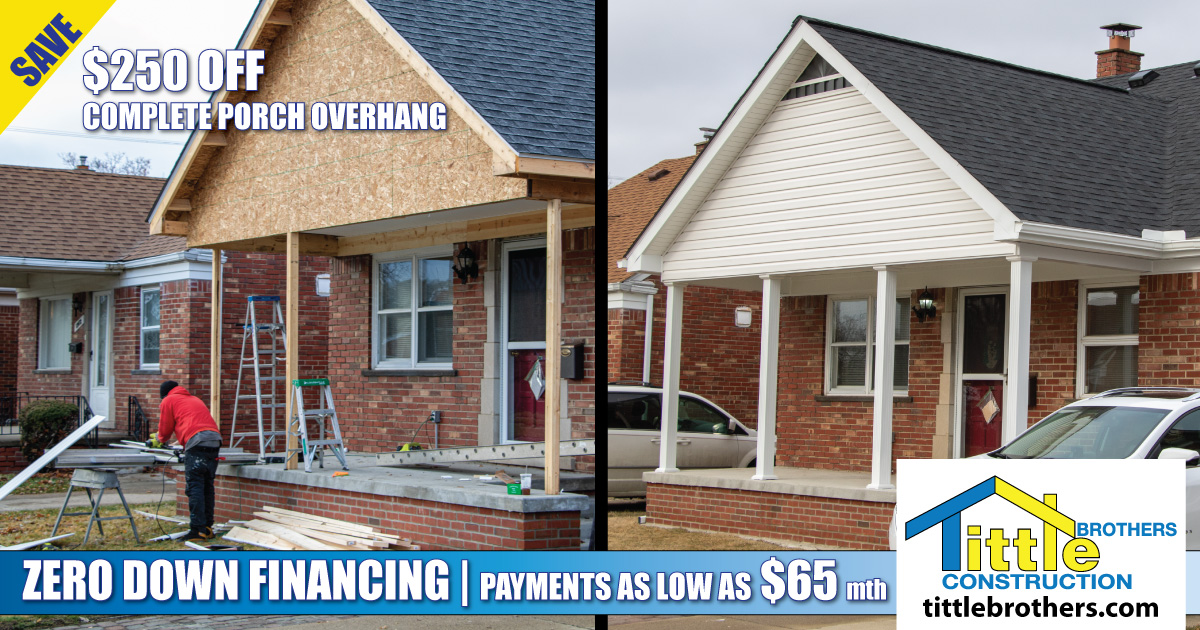 Add a Patio Overhang to Expand Your Living Space
Adding a patio overhang in your backyard is a great way to extend your outdoor living area while staying protected from the sun and rain. A custom-built patio overhang makes your home's patio a more comfortable area to entertain friends, spend time with your family or simply relax after a long day, in almost any weather.
Tittle Brothers Construction offers a wide choice of attractive patio overhang designs that will transform your patio into a private retreat by creating another room for your home in an outdoor setting. The overhang can also provide your home's entry with additional protection from wind, heat and cold.
We build our patio overhangs with high quality materials that require little or no maintenance and won't fade, crack, chip, peel or warp, and resists insects.
Expand your living space to the great outdoors with a custom patio or porch overhang from Tittle Brothers Construction.
Call for Your Free Overhang Estimate
 Call Tittle Brothers Construction toll-free (734) 225-2525 today for a free in-home estimate on a patio overhang.
Tittle Brothers Construction
A Company You Can Trust!
Your choice of roofing contractors is an important decision. A roof is a decades-long investment that can keep your family and home safe and comfortable for years to come.
That's why you need to select a roofer who you can trust to install a quality roof when you need it. Whether you need roof repair or replacement, Tittle Brothers Construction is your best bet for a full-service roofing company in the Southeast Michigan area.


Request Your Free Estimate. Please Complete This Form To Get Started.