The Best Owens Corning Asphalt Shingle Roofing Installation in Allen Park, Michigan
Tittle Brothers Construction is a certified Owens Corning Platinum Preferred Contractor in Allen Park, Michigan. When you hire the right contractor for your roofing shingles need, you get to work with an exclusive network of professions who ensure to meet the highest standards and also take care of strict requirements for reliability and professionalism. Tittle Brothers has a team of highly trained professionals who can help you with your roofing shingles requirements, and we use only top-quality products.
When you choose us, rest assured that your home's roof will be durable and dependable no matter how the weather is.
Tittle Brothers is a professional roofing shingle contractor, and our team goes through annual training on roofing installation materials and methods.
We provide bespoke customer service and give individual attention to every client.
Tittle Brothers guarantee quality artistry.
If you are looking for roof replacement services, roof repair, or New Asphalt Shingle Installation, don't wait any longer and contact us today. We will be right there for your assistance.
Benefits of Hiring Tittle Brothers Construction as Your Preferred Owens Corning Platinum Roofing Shingles Contractor
Hiring Tittle Brothers as your preferred New Owens Corning Asphalt Shingle Roof contractor would mean that you will gain access to a wide range of roofing products. Owens Corning Platinum Roofing Shingles is a complete roofing system that protects your home against everything.
Tittle Brothers are experienced, and we have had in-depth training, and that's how we became a certified Corning Platinum Roofing Shingles contractor. We understand that no matter how good the roofing shingle product is, the roof will fail to protect you from adverse climate effects if it is not installed correctly. Being one of the best Owens Corning Platinum Preferred Contractors, we offer an exclusive roofing warranty, covering lifetime coverage for both workmanship and materials.
Tittle Brothers know how to apply each layer of the roofing system carefully. The team that we work with have passed an installation workmanship inspection. If you want to be sure that the quality of work is impeccable, hire Tittle Brothers.
Quick, Straightforward Installation
Owens Corning Platinum Roofing Shingles don't just protect your home's foundation from different elements; you will also get to select from myriads of color styles and blends, which will enable you to make your home look prettier. The installation process that Tittle Brothers will do will be quick, reliable, and bespoke. Owens Corning roofing is here in the industry for more than 75 years. This is one company that ensures to make your home durable, beautiful, and comfortable. Tittle Brothers take standard safety measures under consideration, and we adhere to them all the time.
Cost-Effective Service
Despite using high-performance Owens Corning Platinum Roofing Shingles, we make sure to offer our services at a cost-effective price so that you don't have to worry about your budget. With time roof may begin to fall off, and that's why repairing, and timely installation of quality roofing shingles become necessary. Our team at Tittle Brothers know how to work within a tight budget. Also, we don't believe in hidden prices. We will give you a free Owens Corning Platinum Roofing Shingles estimate. In case there are any changes in the price quote, we ensure to let you know about it as soon as possible.
Contact Us Today!
If you are ready to replace your old and unreliable roofing with Owens Corning Platinum Roofing Shingles, don't hesitate to give Tittle Brothers a call because we will install the right roofing shingles correctly and properly. Give us a call to schedule a free consultation, and if you would like, we can provide you with a complimentary cost estimate as well. Contact us today for professional roof repair or replacement service in Allen Park, Michigan.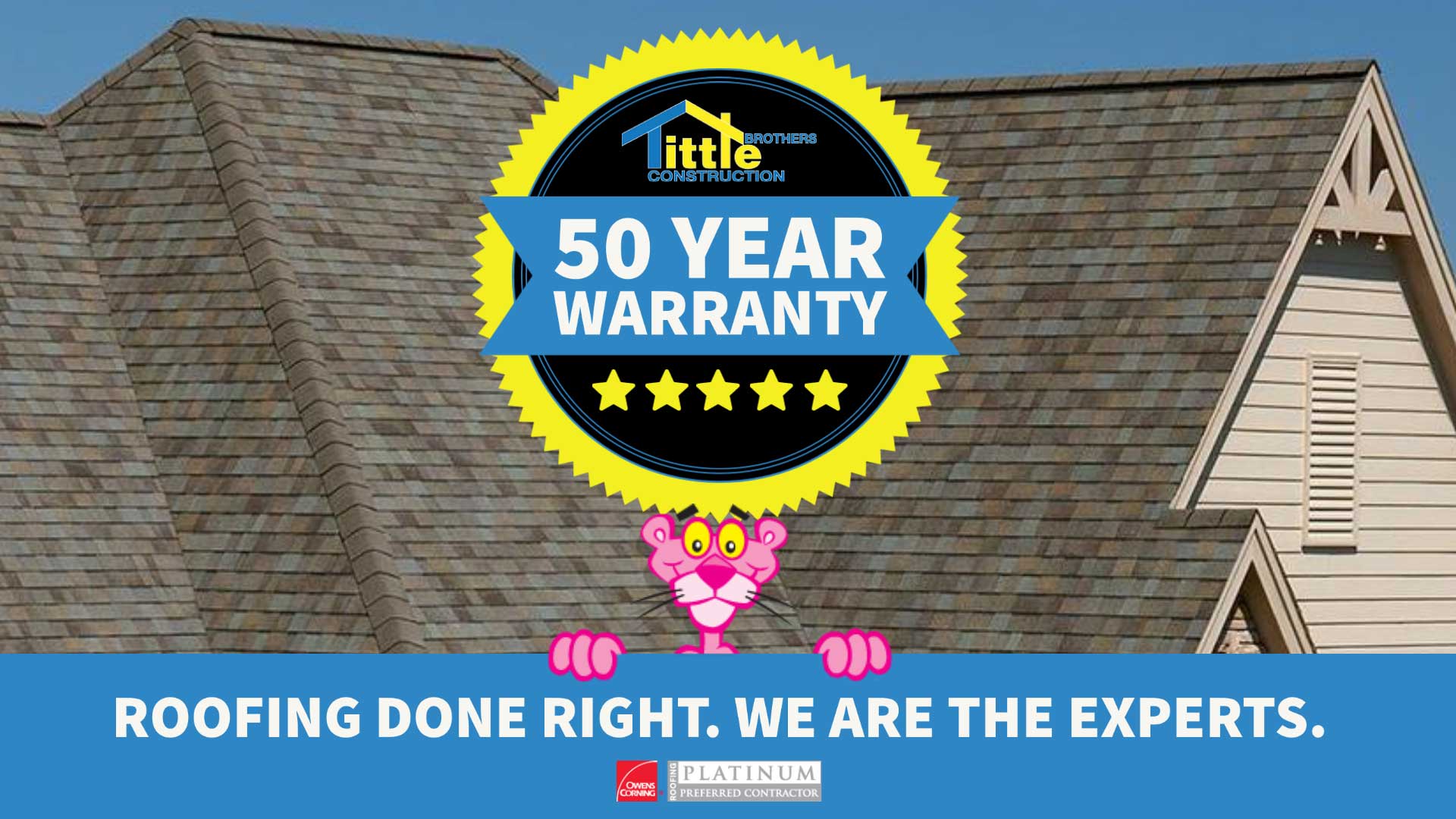 Our Services in Allen Park
No-leak guarantee and lifetime warranty on all new roofs installed by Tittle Brothers Construction
Flexible payment plans and financing available
Most roofs completed in one day
Roofing
Commercial Roofing
Gutters
Masonry
Deck Porches
Patio Overhang
Bathroom Remodeling
Insulation
Sunrooms
Windows
Kitchen Remodeling
Window Repair
Roof Repairs
Roof Maintenance
Window Replacement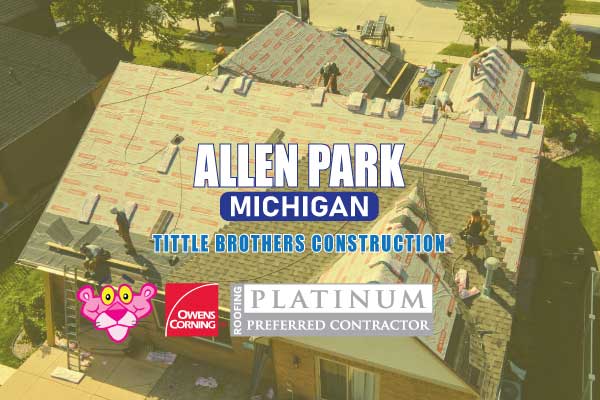 Request A Free Estimate
Please fill out our online request form below and someone will contact you shortly to schedule a convenient time.