Metal Roof Installation for Michigan Homes
Looking for a Residential Metal Roofing Company in Southeast Michigan? 
Look no further than Tittle Brothers! Our expert team specializes in the installation of Unified Steel Stone Coated Roofing Shingles, a lightweight yet incredibly durable roofing solution. With exceptional performance and unmatched protection, these metal shingles are available in a wide range of shapes, styles, and colors, perfectly suited to complement any architectural design. Trust Tittle Brothers for all your metal roofing needs in Southeast Michigan.
Tittle Brothers Construction offers Zero Down Financing and Free Estimates.
Why Should You Opt for a Metal Roof for Your Home?
Enhance the curb appeal and value of your home with Unified Steel™ stone coated roofing. Tittle Brothers Construction is a trusted and experienced installer of Unified Steel™ stone coated roof shingles, providing your home with unmatched durability, performance, and long-lasting protection.
The Benefits of Steel for Residential Roofs
When it comes to protecting your home against rain, wind, fire, hail, and extreme temperatures, not many roof coverings and systems can compare to steel. At Tittle Brothers, we offer top-notch installation services for metal roofs in Michigan homes. Moreover, our Unified Steel Stone Coated Roofing ensures improved energy efficiency, making it a wise investment that offers substantial returns. Choose Tittle Brothers for your metal roofing needs today.
Improve Energy Efficiency with Superior Air Ventilation
Say goodbye to trapped hot air in your attic! Thanks to the innovative Unified Steel™ Cool Roof System, you can enjoy superior air ventilation that effectively allows warm air to rise and exit the roof system through the ridge vent. This continuous airflow across the roof deck not only creates a cooler and more comfortable attic but also helps to maintain a pleasant living space in your home. Experience the remarkable benefits of enhanced energy efficiency with Tittle Brothers' Unified Steel™ Cool Roof System. Don't miss out – contact us today!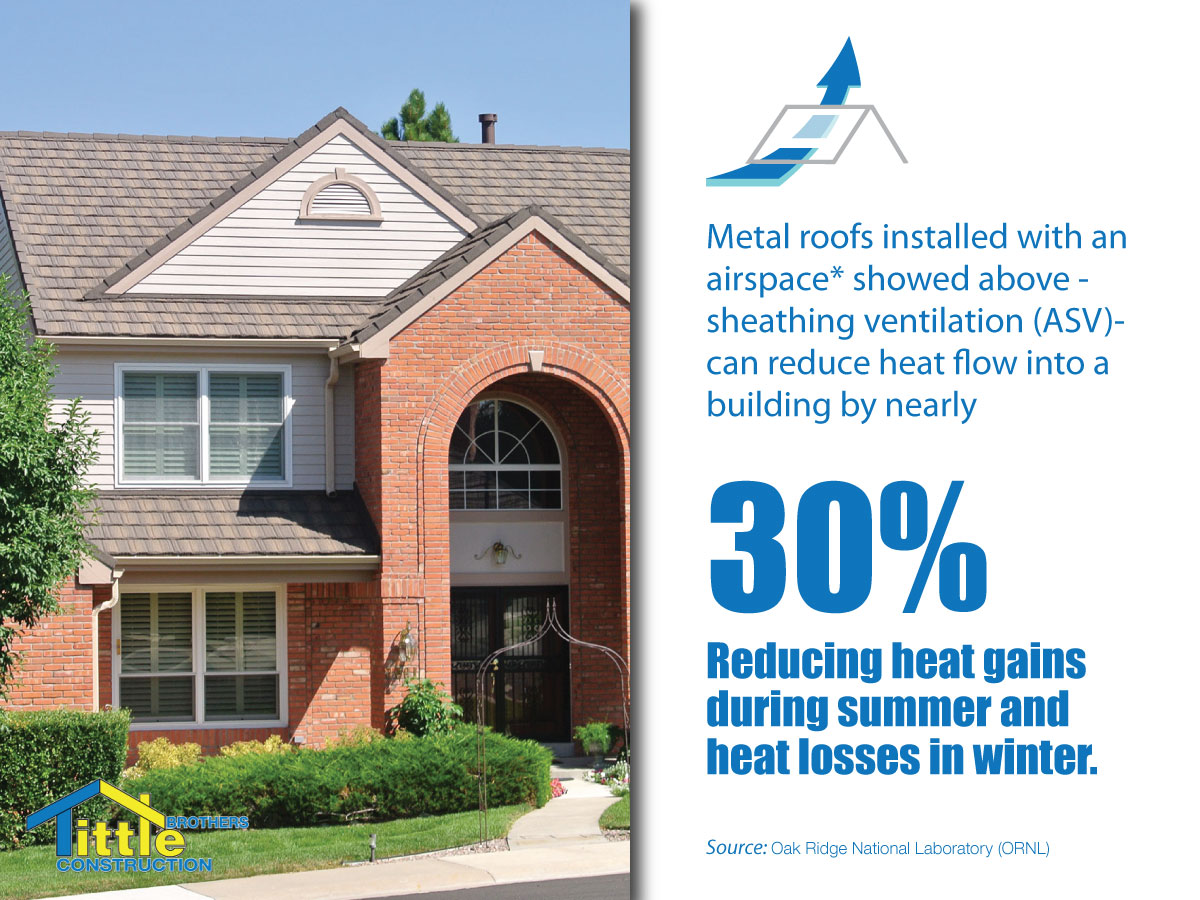 Stone Coated Metal Shingles Offers Superior Performance
Enhance Your Roofing with Proven Durability
When it comes to long-lasting performance, Unified Steel™ stands out. Our lightweight roofing solution provides exceptional durability that surpasses the life cycle costs of traditional asphalt shingles. Experience the value and reliability of Unified Steel™ for your roofing needs.
Boost Energy Efficiency with Unified Steel™
Whether installed direct-to-deck, on battens, or with our Elevated Batten System® (EBS), Unified Steel™ offers energy-saving benefits. Our Above Sheeting Ventilation (ASV) system helps promote better energy efficiency, reducing your energy consumption and costs.
Enjoy Peace of Mind with a 50-Year Warranty
Unified Steel™ takes pride in offering one of the most comprehensive and fully transferable roofing warranties in the industry. With coverage that includes 120 mph Wind and Class 4 Hail protection, you can trust in the longevity and reliability of our products.
Tested for Fire, Hail, and Wind Resistance
Our panels undergo rigorous testing to meet the highest standards. Achieving ASTM Class A Fire Rating, UL 2218 Class 4 Impact, FM 4473 Very Severe Hail (VSH) performance, and Florida wind requirements for the High Velocity Hurricane Zone (HVHZ), Unified Steel™ ensures your roof is prepared for any challenge.
Discover a Wide Range of Colors and Styles
At Unified Steel™, we understand the importance of aesthetics. That's why we offer a diverse selection of colors and shingle shapes, allowing you to find the perfect match for your architectural style.
Choose a metal roof for superior durability, energy efficiency, warranty coverage, and a stunning range of options. Contact Tittle Brothers today to elevate your roofing experience.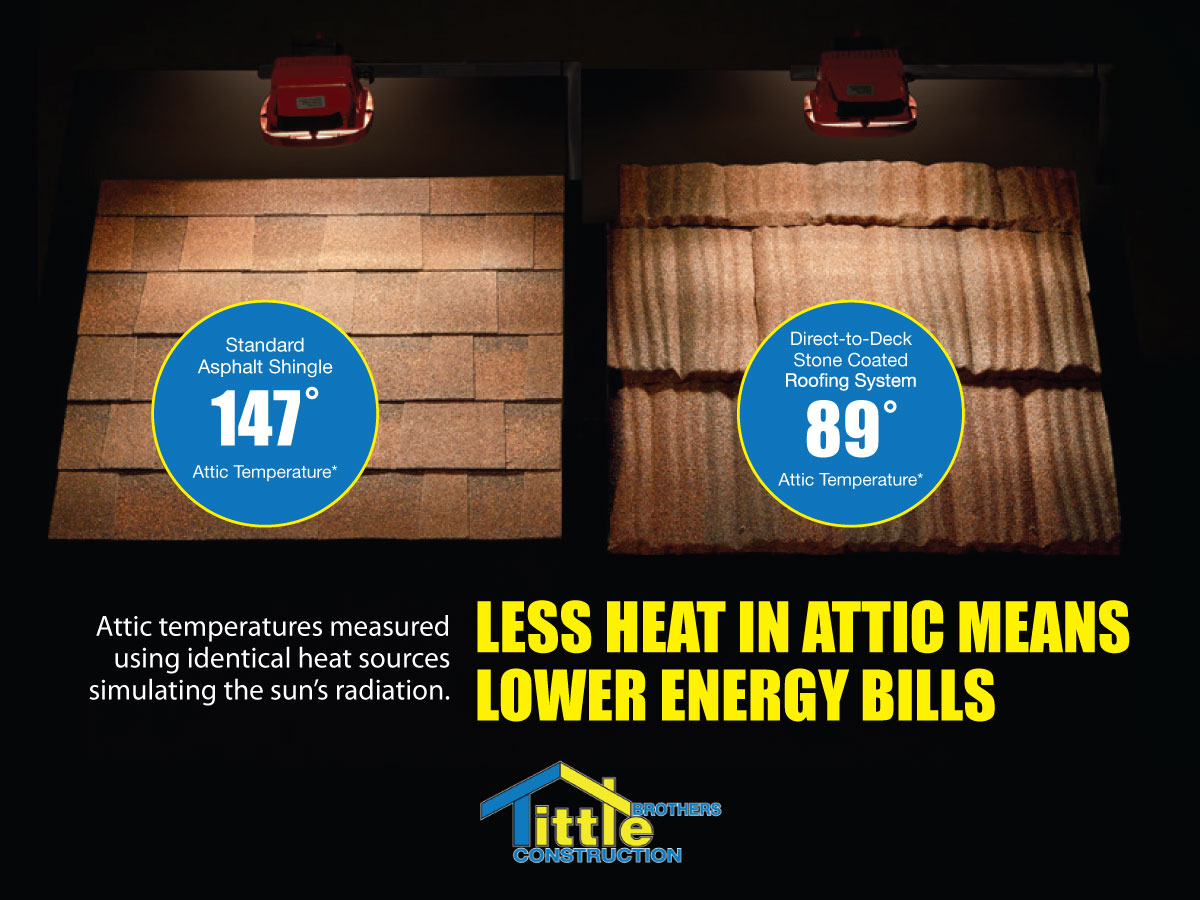 PINE-CREST SHAKE METAL ROOF
Engineered to replicate hand-split wood shake with the durability only steel can provide.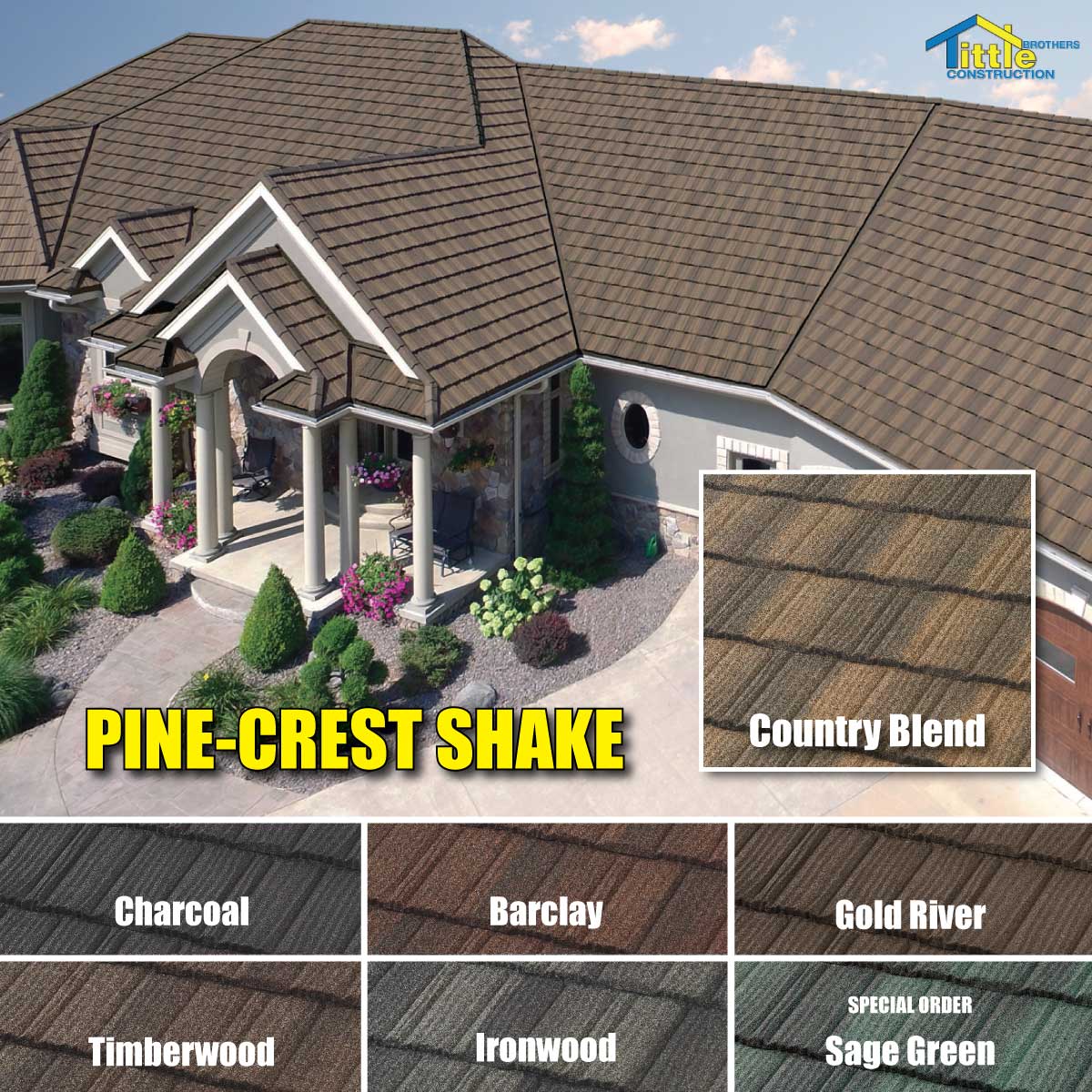 BARREL-VAULT TILE METAL ROOF
Resembles the authentic look of traditional Spanish Tile that increases the curb appeal of any home.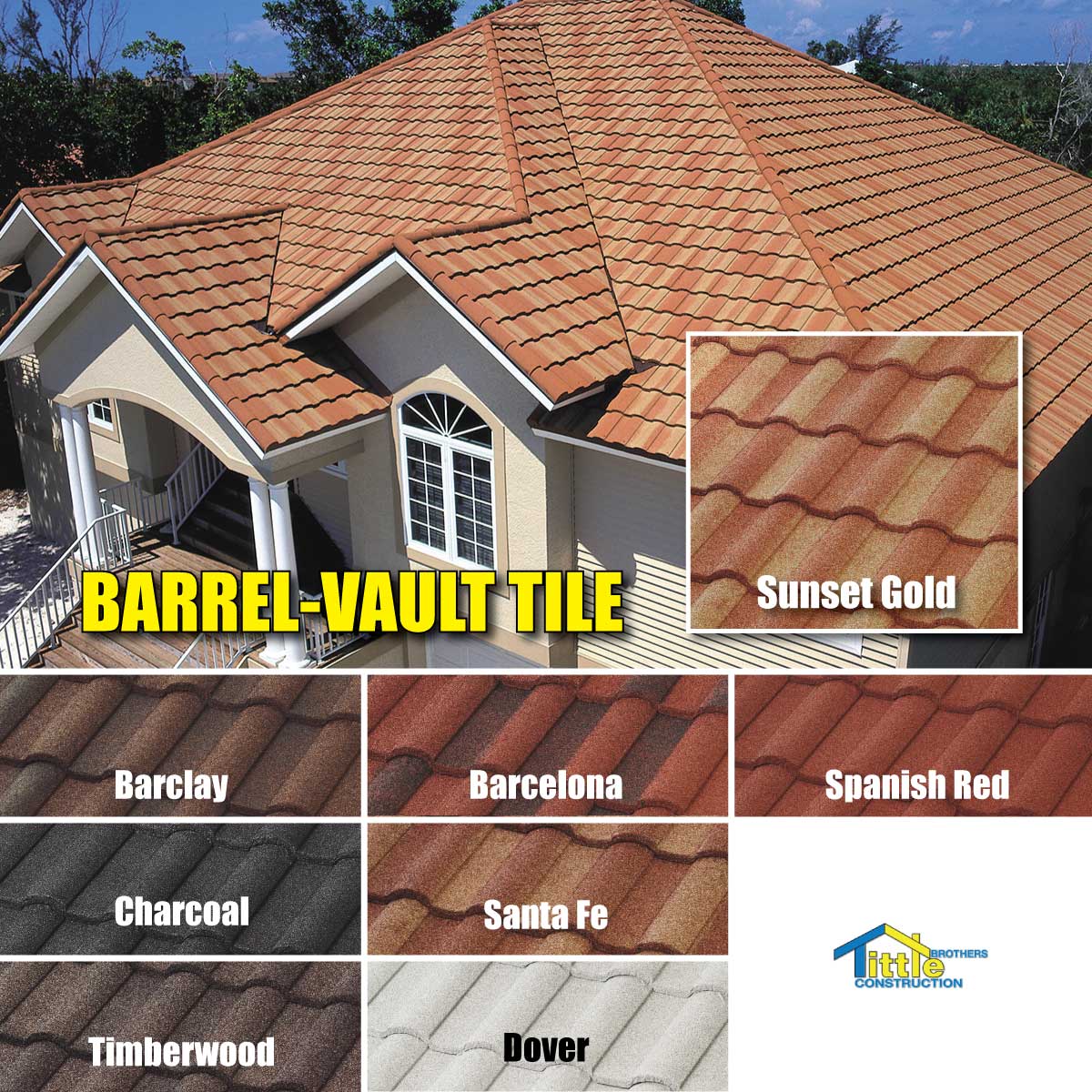 COTTAGE SHINGLE METAL ROOF
Unique offset, multi-grooved, deep weather side-lap that creates a classic cottage look.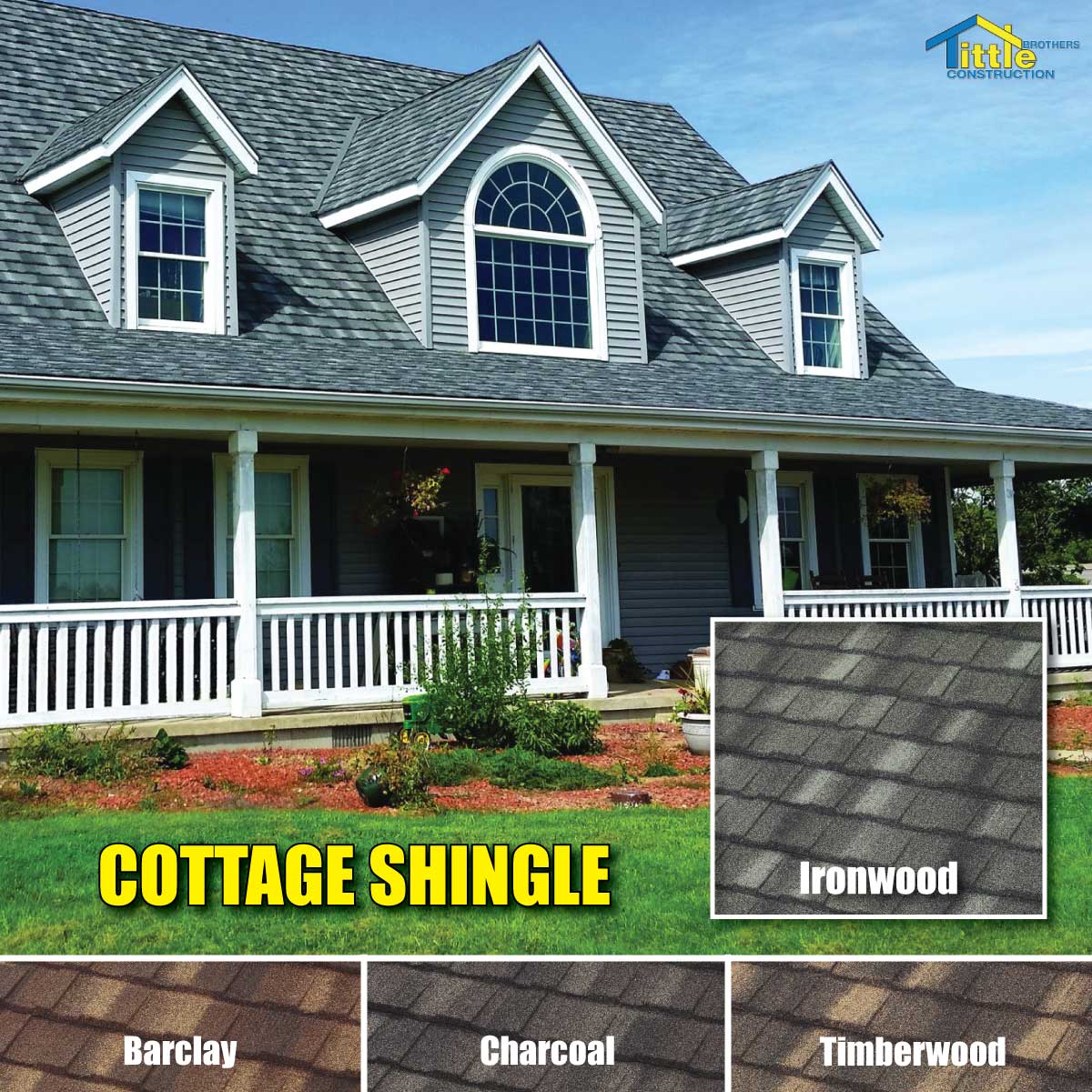 PACIFIC TILE METAL ROOF
Mediterranean style with superior performance in a tile panel that provides both high wind and hail impact resistance.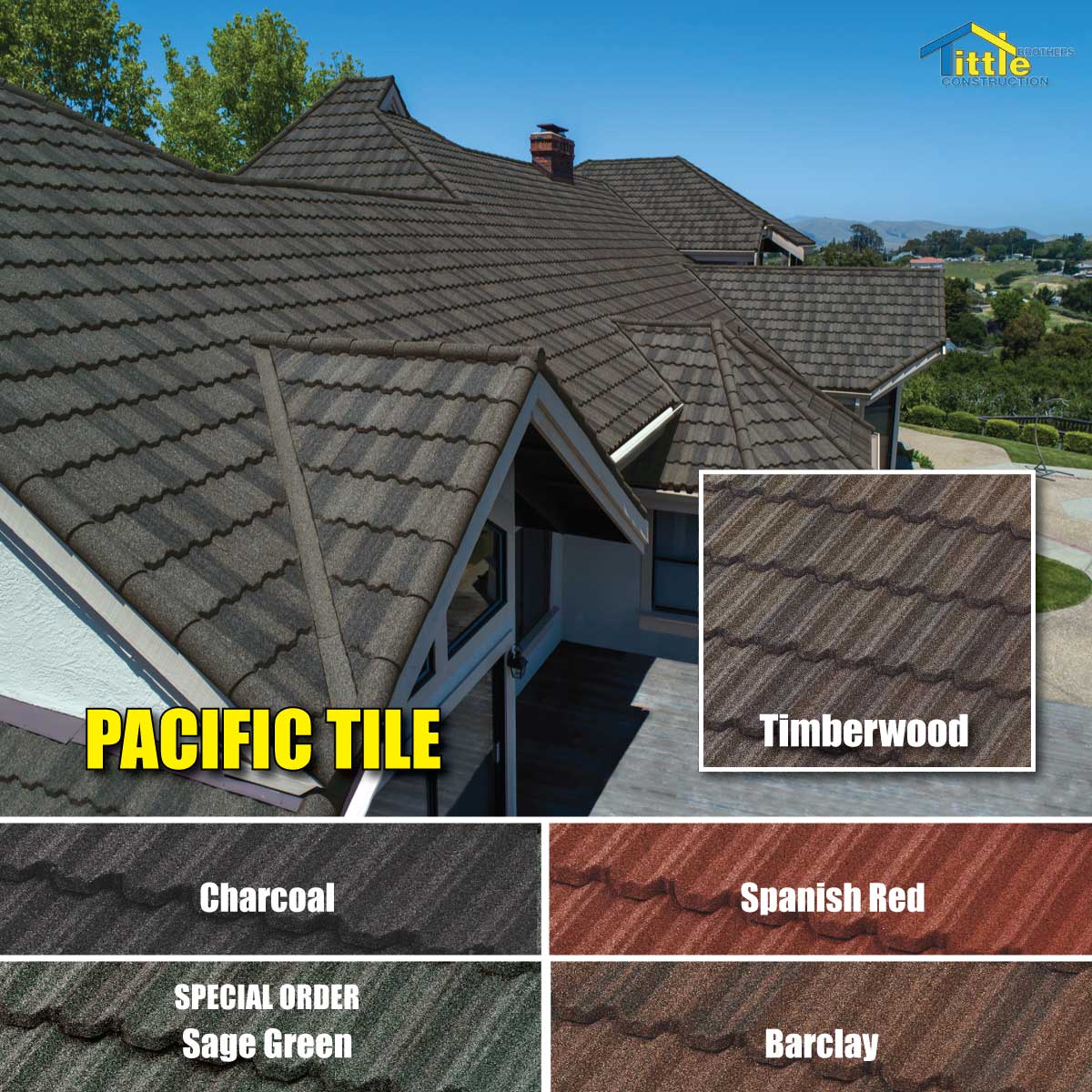 We're Ready For Your Metal Roof Project
Working with Tittle Brothers starts with an appointment to assess your roof's condition. We'll provide a free written report and written estimate for any repair or replacement services we feel are necessary. Once you make your decision, we'll be ready to move forward immediately. No waiting for weeks or asking for a call back—we're ready to get started!
Why wait? Call for your free roofing estimate today!
When your roof needs repairs, you shouldn't delay for one more day. To get started, call Tittle Brothers Construction for your free inspection and estimate today!
Call Us Now 734-225-2525 Or fill out an online request for a free in-home estimate on your roofing project.